For this third installment of a six webinar series, join us to hear how Dr. Rodriguez of the University of Arkansas is using live patient-specific tumor tissue to predict therapeutic response(s) in HGG patients before treatment initiation.
HGG patients have an extremely poor prognosis. Limited diagnostic tools are available to accurately predict treatment responses, leading to challenges in selecting effective therapeutic options. This interactive discussion features three real world clinical cases, presented by Dr. Analiz Rodriguez of the University of Arkansas, where a new functional precision oncology assay was used to direct therapy.
This Functional Precision Medicine Webinar Series is powered by OncoLens. On a single, secure platform, OncoLens data science, informatics and advanced collaboration tools provide a first of a kind platform for targeted treatment planning and confident clinical decision making.
Watch Session Cases Individually
Case #1 — 25 year-old male
Original diagnosis (2019): Li Fraumeni
Location: Left temporal region
Pathology: GBM
Progressions: 5 surgeries for recurrent disease, ommaya for intrathecal therapy
Case #2 — 25 year-old male with Grade 4 IDHm astrocytoma in 2020
Original diagnosis (2013): WHO grade 2 astrocytoma
3rd craniotomy in 2019: WHO grade 3 astrocytoma
4th craniotomy in 2020: WHO grade 4 astrocytoma
Case #3 — 59 year-old male with new onset seizure
Original diagnosis (2022): Presumed HSV Encephalitis
Location : Left temporal region
Central necrosis heterogeneous enhancement edema at 1 month
---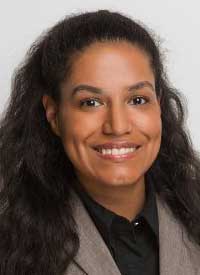 FEATURED SPEAKER:
Analiz Rodriguez, MD, PhD, FAANS
Director of Neurosurgical Oncology
Associate Professor and Vice Chair of Research
Department of Neurosurgery
University of Arkansas for Medical Sciences
Aug 15, 2023 | 03:00 PM EST
High Grade Glioma (HGG) Functional Precision Medicine Webinar Series
---
MODERATORS:
Eric Perreault
Chief Business Officer
Kiyatec
Aubrey Ledford, PhD
Medical Affairs Director
Kiyatec
---
Other Sessions
Session 4 — details to be announced
Session 5 — details to be announced
Session 6 — details to be announced