Every cancer case is different, which is why a multi-disciplinary approach to case reviews is so important. But the administrative burdens of data collection, care coordination and proper documentation can be overwhelming for many centers.
Revolutionizing the Tumor Board experience, OncoLens delivers an innovative platform that helps dramatically improve the productivity of care team members as they prepare for and conduct virtual or in-person cancer conferences.
The intelligent, rules-based workflow ensures all of the necessary information is available for rapid review, and as care plans are discussed, accreditation and reporting requirements are met – making the entire process and your entire team more efficient.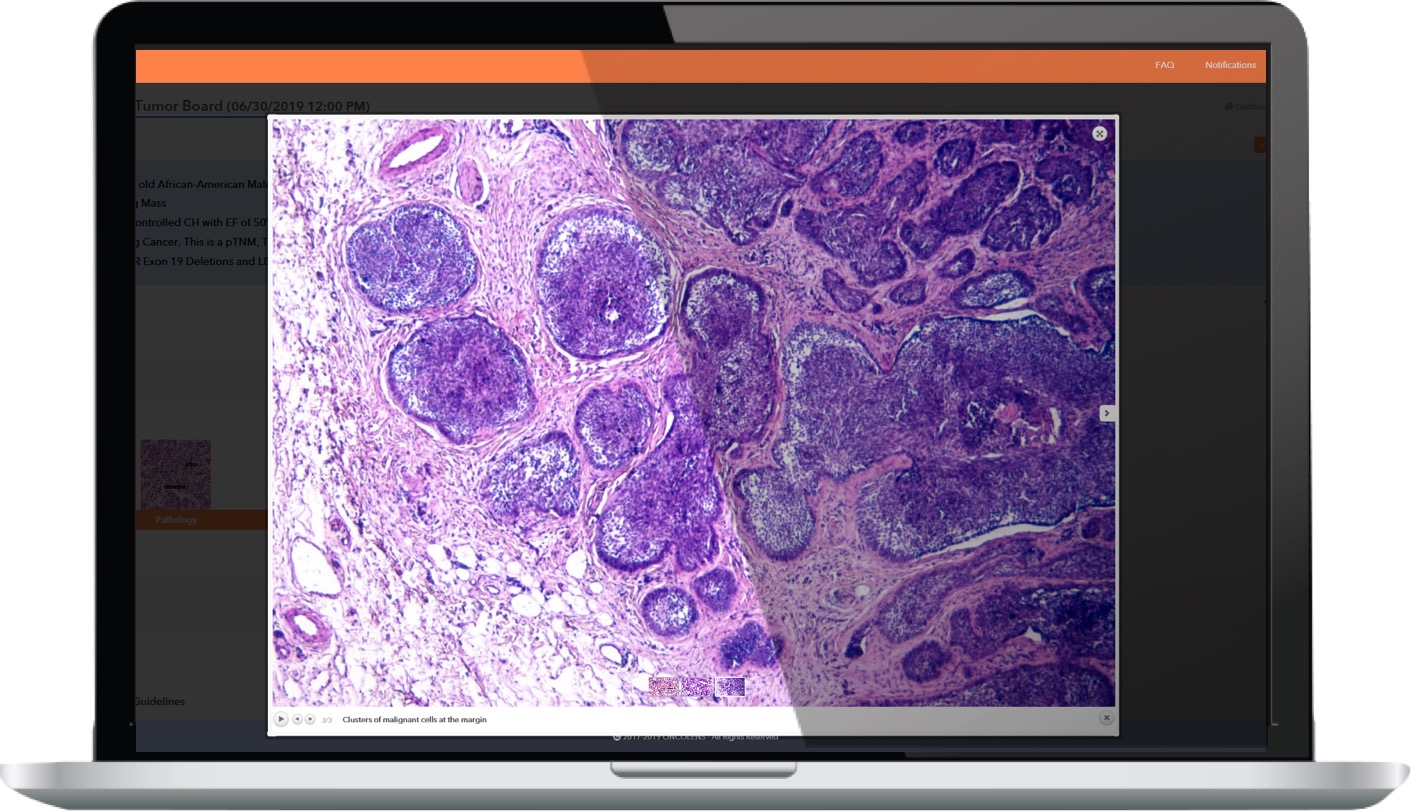 OncoLens' cancer-specific templates ensure consistent and standardized discussions across all Tumor Boards
Manage Tumor Board Schedules

and seamlessly assign cases to tumor boards

Improve tumor board discussions

through the automated inclusion of clinical trials, evidence based guidelines and precision medicine

Eliminate manual data entry

through integration with EMRs or other data systems

Automatically Route Agendas

and tasks for tumor board preparation and discussion

Facilitate care team collaboration

through virtual tumor boards and network wide consultations

Monitor cancer conference activity

and download real time reports for accreditation and cancer committee review
"It was taking about 10 hours per conference to ensure conferences were a success. With OncoLens, the time taken for a single conference has been reduced to one hour."
- Chryl Corizzo, Clinical Quality Coordinator, St. Tammany Cancer Center
All stakeholders benefit when Tumor Boards are managed on OncoLens.
Schedule a demo today
Want to learn more about OncoLens solutions? Reach out to us and schedule a demo to see how OncoLens can positively impact your workflow.
Click Here