Every cancer patient deserves an individualized survivorship care plan that includes guidelines for monitoring and maintaining optimal health after moving beyond their cancer treatment.
Delivering the industry's first, fully integrated Survivorship Care Planning (SCP) solution, OncoLens enables care team members to eliminate time-consuming, manual processes associated with collecting required data, identifying patients, tracking down proper signatures and delivery to patients.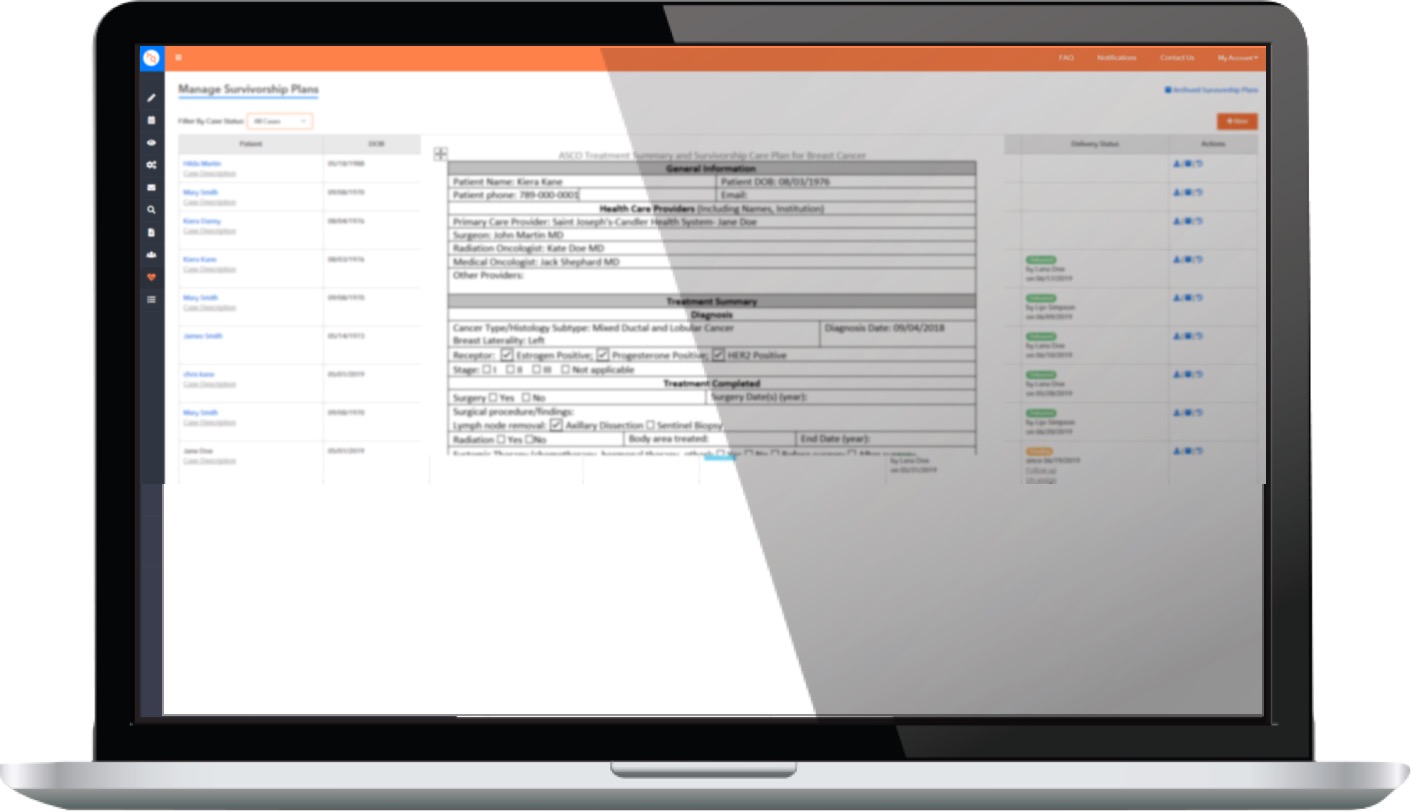 OncoLens eliminates the complexity of creating Survivorship Care Plans because the data is populated directly from the tumor board conference or the electronic medical record.
Reduce time

spent identifying eligible patients and preparing Survivorship Care Plans

Manage Survivorship Care Plans

and Tumor Board discussions in a single workflow

Meet accreditation goals

of providing survivorship care

Automatically route tasks

and documents for electronic signatures

Eliminate duplicate data entry

through automatic population from tumor board case data or EMR data

Improve productivity and quality

through digital tracking of survivorship care plans
The CoC (Commission on Cancer) recommends and encourages that patients receive a treatment summary and Survivorship Care Plan (SCP). Delivery of SCPs may be utilized as one of the services offered to survivors to meet the requirements of the Survivorship Program standard.
All stakeholders benefit when Survivorship Care Plans are created and delivered via OncoLens solutions.
Schedule a demo today
Want to learn more about OncoLens solutions? Reach out to us and schedule a demo to see how OncoLens can positively impact your workflow.
Click Here